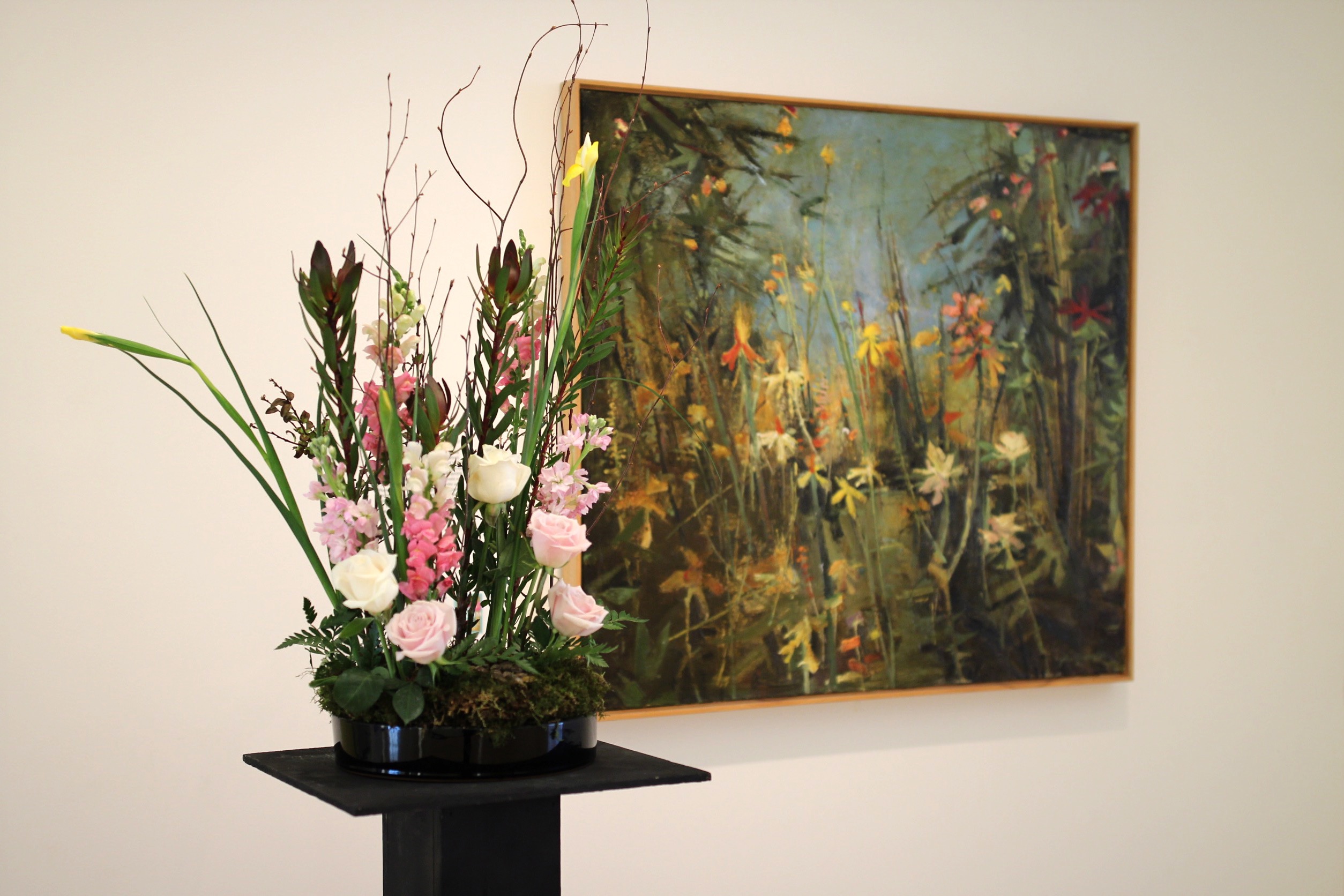 "Hunting Hills Gives Back"
Join us for an evening to celebrate spring. The Hunting Hills Homeowners Association
is proud to invite you to an event celebrating Spring and flowers.
A private sneak peek at the Taubman Museum upcoming Art Go Bloom exhibit
opening May 16th thru the 19th 2019.
Executive Director Cindy Petersen of the Taubman, will be our guest speaker introducing this wonderful collection.
George Clement of George's Flowers will be demonstrating the art of arranging flowers.
The Hunting Hills Garden Club will be doing a custom arrangement inspired by one piece in the Art Go Bloom from The Birdcage, Gone CoCo, and She's International.
To tantalize your taste buds, we will be featuring hors d'oeuvres incorporating edible flowers and paired with delicious wines and for those who enjoy Bourbon we will be sampling several and noting their scents.
So please join us at the Hunting Hills Country Club for this special night made possible by the Hunting Hills Home Owners Association
When: Thursday, May 9, 6:00-8:00 pm
Where: Hunting Hills Country Club
What: Art Go Bloom special sneak peek
Who: All residents of Hunting Hills, friends and family are also welcome.
Cost is $75.00 per person, which includes all food and drink tastings. Cash bar available for full pours.
If you plan to attend, please fill out the form below and buy your Payment by Credit Card: Tickets can be purchased securely at www.huntinghillshomeowners.com
Payment by Check: Checks can be dropped off at the Hunting Hills Country Club front desk no later than Monday May 6 th (please make checks payable to Hunting Hills Home Owners Association HHHA)
Ticket Sales Have CLOSED as of 5/3/2019

Click Here for a PDF Invitation