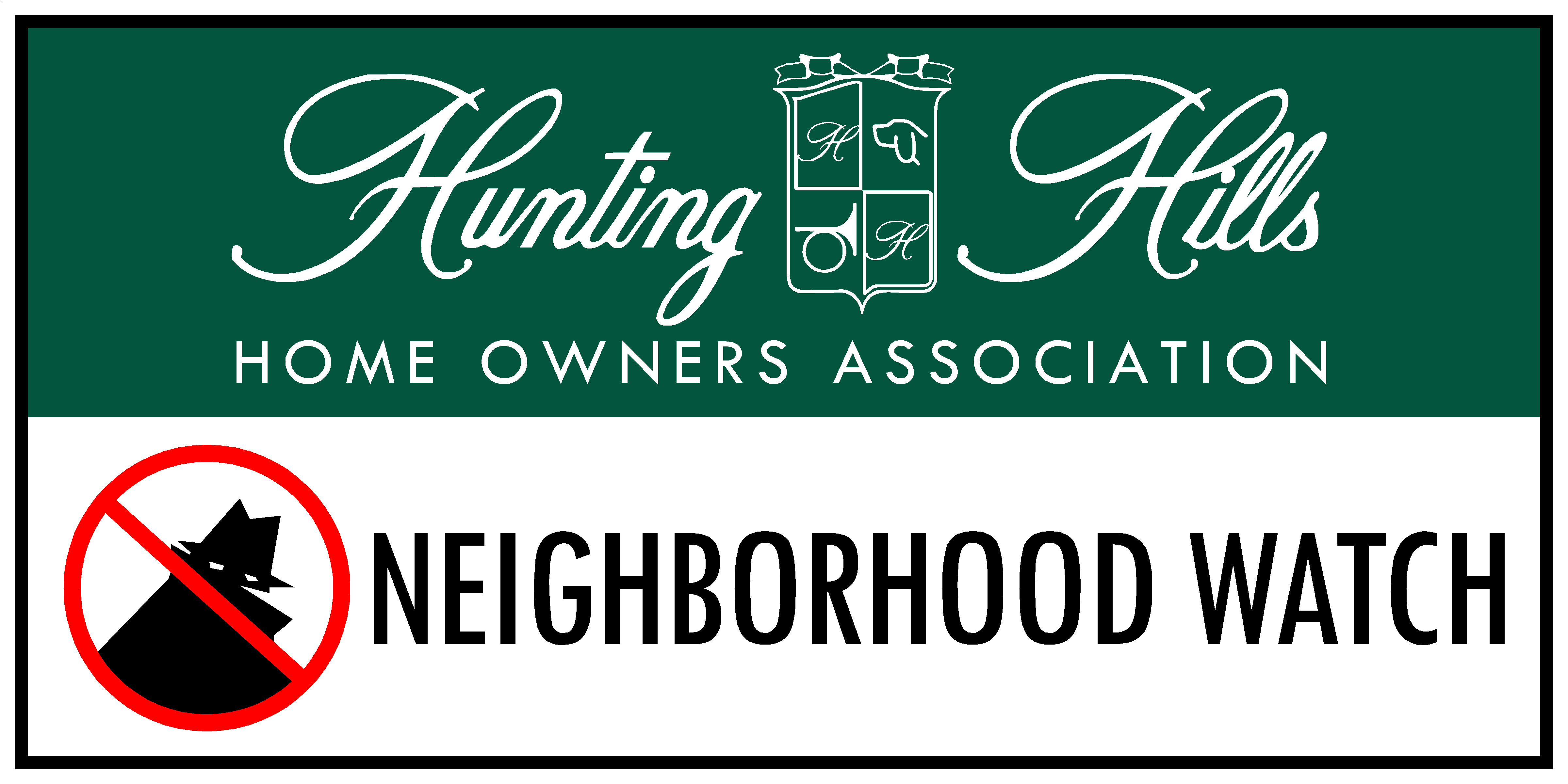 Hunting Hills Homeowners Association Neighborhood Watch
Hunting Hills is revitalizing our Neighborhood Watch Program. The program is designed to keep residents informed of safety issues such as break-ins, car thefts, property damage or vandalism. We work closely with the Roanoke County Crime Prevention Coordinator.
THIS IS HOW THE PROGRAM WORKS
The Roanoke County Crime Prevention Coordinator will meet with the Block Captains, as well as interested home owners of the neighborhood, once a month at HHCC to discuss different safety issues and share the most recent crime reports for our area.
Residents are to report crimes to their Block Captain who will report to the Neighborhood Watch Chairman. The Chairman will then report incidents and problem patterns to the County Crime Prevention Coordinator, and inform Block Captains of other areas to be aware of and on the lookout for similar problems.
Block Captains are needed.  If you are interested in helping, please email huntinghillswatch@gmail.com
Neighborhood Watch does not send notices of yard sales, business ads, or anything other than alerts about crime or safety matters. Important numbers for concerns not covered by Neighborhood Watch are attached.